We've been spending some energy in recent months to better integrate user feedback into the Firefox user experience, including the installation experience and Firefox Support experience.  Given those insights and successes, we're now planning to integrate user feedback into mozilla.com.
Why is this important?
It provides users with an opportunity to share their praise/criticism or any other thoughts
It strongly complements our web analytics efforts (i.e., we're able to answer the "why" questions in terms of user experiences)
It ultimately allows the Fx team, marketing team, and many other groups across Mozilla to gain valuable insights and improve the Fx user experience
To accomplish this, we've implemented a feedback button/form on three critical touch points at mozilla.com:
Getting Started page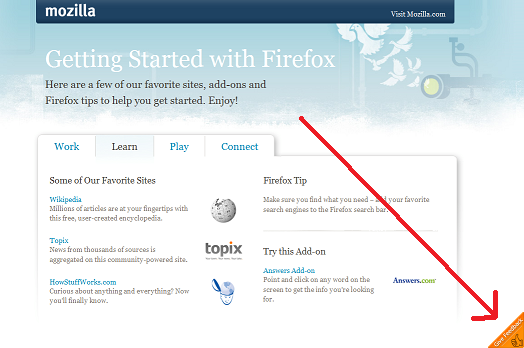 First Run page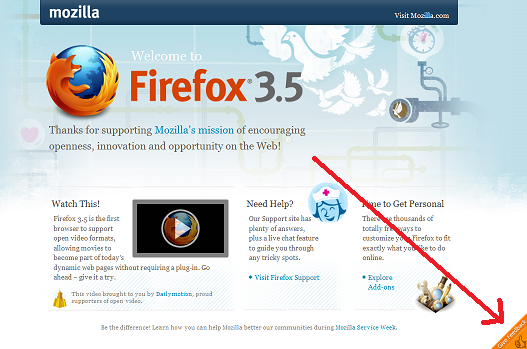 Whatsnew page
The feedback form on each page is slightly different (looking at the "categories" and "sub-categories"), depending on a user's expectation of that page and the typical point in a user's experience when he/she hits that page.  As an example, below is the form you will see upon hitting the feedback button on the whatsnew/update page.  And like our previous implementations, we're not 100% sure what feedback to expect, so we're going to closely monitor user comments and tweak the feedback forms accordingly.
Stay tuned!