We've added some nifty sorting and viewing options for background themes! Due to performance concerns during the migration, we displayed only up to 60 themes on your profile page. Now, we've reduced the number to 20, and added a View All button.
When you click the View All button on an author's profile page, you will see all the themes the author created, and also sort them by Up & Coming, Recently Added, Most Popular, and Top Rated. Previously, these sorting options were available only in category sections and not for specific authors.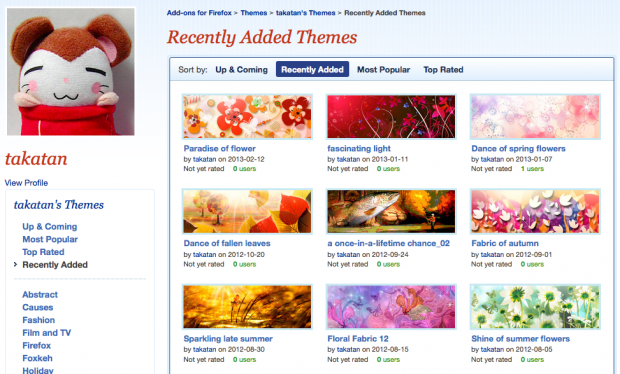 Have fun, and enjoy!