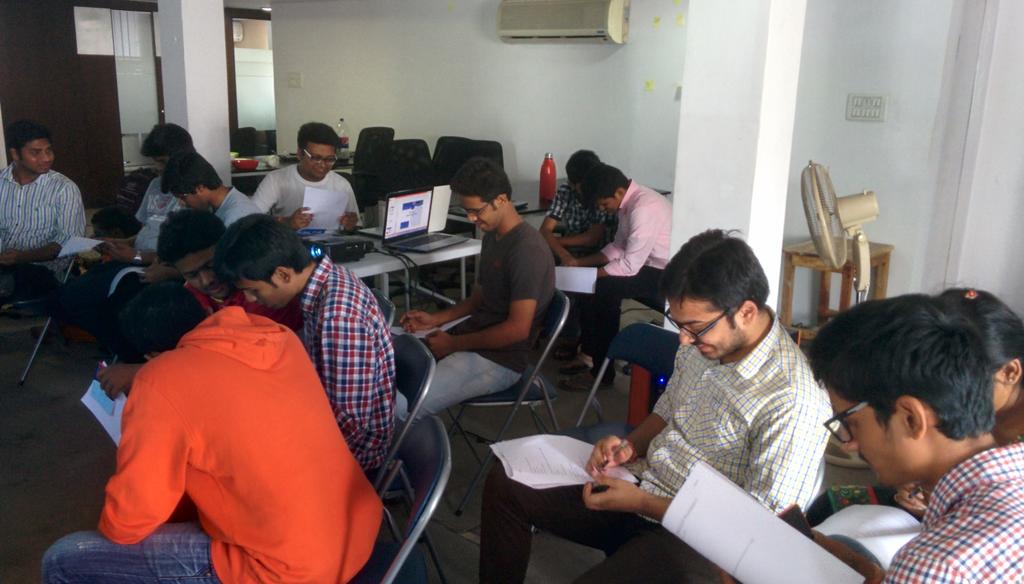 Photo from Securing Web @ZAP Day 1
In recent months the Participation Lab has been tracking multiple experiments across the project that demonstrate fresh approaches to participation.  To really understand and bring strategic value to Mozilla, our focus in these experiments has been to encourage human centered design and a deliberate setting of 'milestones for learning '  and measuring success.
Learning milestones are places in a project's execution where we stop and evaluate the initial hypothesis about participation: do these goals still make sense? Are we still on track to learn about participation?  What are we already learning? Where can we help?
What we're finding is that 'learning check-ins' are a critical opportunity to recalibrate, and advance the depth and success of project and contributor success.  Participation shifts, and evolves with the project, it only makes sense to pay attention to those subtle changes. As a result of these conversations, and  analysis we're starting to see a shift towards a new innovative approaches.
The lab has also observed a number of trends in terms of what people struggle with most in establishing and measuring their participation experiments, and themes in how we're trying to solve for better participation.  All of this is leading to more insightful prototyping and execution of participation goals, and in the spirit of the virtuous circle : amplifying impact on contributor success and sense of value, and project goals.
Education & Training, Evangelism and Representation, and Market Research were identified as our top three themes in the nearly fifty projects we're following. Learn more about these themes and how they're being implemented below.
Education & Training
Community Education was at the heart of many initiatives we're following. Many working hypothesis include education and training as a connective tissue for community building and  development of future leaders.  Almost all had a working theory, that through education and training we can build content and generate meaningful outcomes to project as part of learning outcomes.
Marketpulse
By building and training a community of core contributors in Market Research, Marketpulse aims to collect data about phone sales in target markets. This project encourages contribution through a series of participation steps, each with complementary training. Marketpulse also recently completed a four-week online course "Interviewing Users for Mozilla" which taught contributors this qualitative research skill in user research.  As a result of this project, Mozilla has gained user research on the "Large Screen Experience".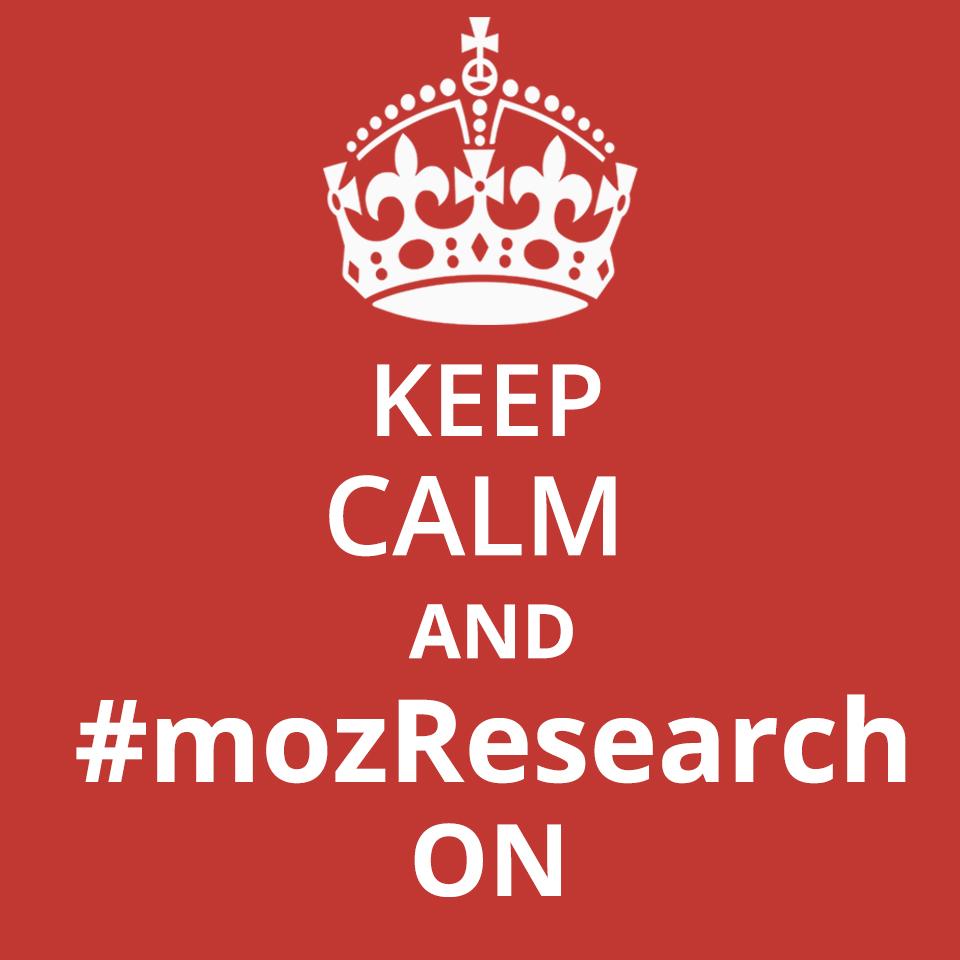 By "Interviewing Users for Mozilla" course participant: Sukanta Pal
MDN Fellowship
The Developer Fellowship program provides a model for Mozilla and advanced developers to work together more extensively, allowing Mozilla to gain outside expertise and influence to help build our curriculum, shape our products and evangelize our programs.
Mozilla Security Project – Securing Web @ZAP
Is a volunteer-lend series of workshops for students and security enthusiasts. During  the workshop, participants are trained in ways to detect the threats  by performing security attacks using the ZAP security tool.  At it's core this project is about teaching people about security by contributing to Zap.  Each week focuses on a different method of contribution: source code, creating extensions and addons, documentation and localization. Hypothesis is that by teaching participation as part of curriculum we can gain a greater base of contributors as a result. Very cool!
Sumath's Hypothesis is that by embedding contribution opportunities in education & training we can improve the number of, and quality of contributions, and help spread Mozilla's mission to more people.
Evangelism and Representation
Mozilla's community reaches around the globe, with diversity so great it's an exciting to imagine the potential of volunteers empowered to share, speak and advocate for Mozilla's mission.  It makes a lot of sense to work on mechanisms for this type participation. Common hypothesis are that word of mouth marketing is an extremely valuable tool for promotion and that empowering community members with more skills and avenues to share their passion for Mozilla will help raise awareness of Mozilla and Firefox.
Firefox Friends
Firefox Friends a program that take advantage of the existing passion of the Mozilla community to make it easier for people to share their love of Mozilla and Firefox within their social networks. Firefox Friends is exploring the hypothesis that providing the community with a tool for collecting and sharing Firefox oriented content will increase awareness and growth of Firefox.  To make it easier for community members to spread the word about Firefox and Firefox initiative,
Tech Speakers
Tech Speakers was a six week program combining group speaking practice and technical content development. A fantastic curriculum, combined with live mentorship opportunities is resulting in a growing base of high-quality volunteer speakers.
Market Understanding
Mozilla serves users in markets all over the world.  To deliver useful insights and research that will help product and functional teams be successful we're seeing deep investment in  Mozilla's global community to bring a competitive edge.
Firefox OS Core Team Africa
With Fx OS launching in 21 African countries in 2015 , there is an opportunity to test a new approach to building new relationships and new communities of supporters/volunteers across the continent.  A series of experiments. Goals have been to build out programs that to get new contributors involved in Firefox OS activities to increase awareness on the product and make an impact on product goals
By creating a launch playbook modeled after Firefox OS we will be able to create launch teams in target markets, this will result in a number of new users. Supporting local content leads we will be able to generate original content and learn from local communities in order to deliver and build a more effective localized product and content.
Marketpulse
The Firefox OS team has embarked on many different initiatives and campaigns to bring Firefox OS to market without always having sufficient understanding and knowledge of the reality on the ground, due to a lack of local market data. This local market data is extremely difficult to obtain, let alone, update regularly if you're not actually on the ground. Leveraging the Marketpulse tool,   community regularly collects price and user data for Firefox OS phones in their local market and web stores providing this much needed data.
You can see there's a lot going on,  and that even within each of these projects multiple experiments are taking place.  There's a lot to be excited about in the coming months for participation at Mozilla. You can track the this and other Participation Team activity through our Heartbeat tool, or by reaching out to us directly.  In the near future, we'll surface more concrete examples of what we're learning,  and we expect, celebrating the new successes in participation at Mozilla.
We're in Whistler next week, check out for Lucy's post on what we'll be up to there!