Mozilla Labs Demoparty is our initiative to foster artful exploration of open web technologies.
Online Competition
Besides severall events we also run an online competition where you can win quite big prices like a flight for 2 persons to the Alternative Party in Helsinki, Makerbot Ultimate Kit, Books, T-shirts, Angry Birds and what not.
Deadline is August 7th, 2011!!
Submit your demo and compete in the following categories: "Main Web Demo", "Single Effect Demo" (or 1k), "Audio Demo", "CSS3 Demo" and "Animated Gif + SVG" – Hell yeah! Read more about the compos here
Also, don't forget to check out our great team of judges, their voice will determine the winners to 50%, the other 50% will be voted by you – the community. (We'll let you know when the community voting starts)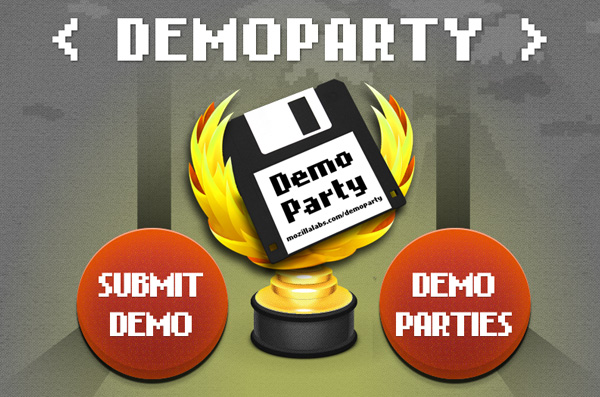 Last stop: Assembly Demoparty
Btw, after 6 demoparty events, our last stop in 2011 will be a cooperation with the Assembly demoparty in Helsinki!! More about the Assembly cooperation here
No go and submit your demo!!
Love, your Demoparty Team