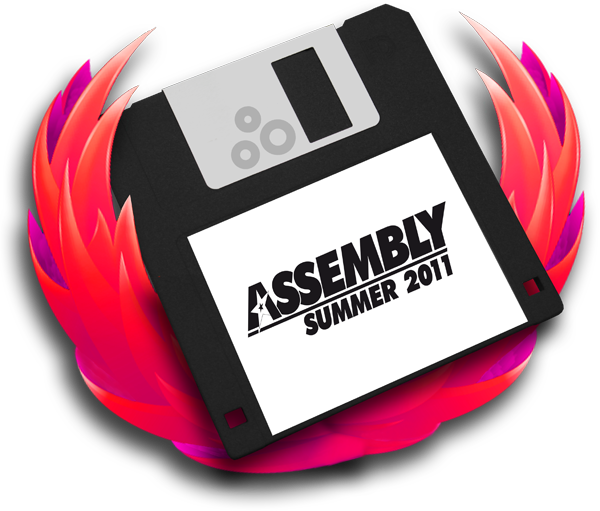 That's right – We're partnering with the famous Assembly Demoparty in Helsinki, August 4th till 7th!!
Mozilla Labs Demoparty is our initiative to foster artful exploration of open web technologies – Participate at a local event and/or submit your demo to our online competition (deadline very soon) http://mozillalabs.com/demoparty
Mozilla HTML5 Sessions
http://www.assembly.org/summer11/seminars/sessions
For Assembly participants we offer 3 HTML5 seminars that will get you going (and blow some minds) with open web technologies and what's possible nowadays on the web.
Rob Hawkes
– Rob Hawkes, our very own Mozilla Evangelist, will be teaching best practice in using HTML5 canvas not only for creating web based games. Rob Hawkes on twitter
Mr. Doob
– Mr. Doob, demo artist and designer, will give a "behind the scenes" of http://ro.me Mr. Doob on twitter
Visy, Visa-Valtteri Pimiä
– The demo scener and artist Visy will explain his WebGL (art) work, like MKULTURA Visy on twitter
Web Demo Competition at Assembly
Only for Assembly participants: Submit your web-based demo and win Mozilla swag + 300 EURO!!! Read more on the assembly website
Happy Coding!
your Demoparty team