At Mozilla, we have a loosely formed group called Security Automation, where people who build security tools can meet, exchange ideas, and show their work. We build projects around applications and operations security. Some of the things we've worked on include ZAP, Zest, Plug'n'Hack, Minion, MIG, Mozdef, ScanJS or Cipherscan. And, as you would expect from Mozilla, our work is public for all to see, use, and contribute to.
In the past, students requested to work on some of these projects. One trend we've seen is that many students are looking for real world projects to sink their teeth into. Something worth their attention, and something people will actually use.
In response we decided to create the Mozilla Winter of Security, or MWoS. MWoS is composed of 11 projects from the Security Automation effort, that directly map the needs at Mozilla. They are designed to solve real world problems in an innovative, and open way. We also made them autonomous, such that students don't need to learn the inner-working of Mozilla in order to work on these projects.
Winter of Security, so called because we want students to get involved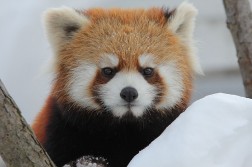 roughly between September and April. Each project has an advisor from Mozilla who will be dedicating a few hours every week to the students. We also ask that a professor oversees the team from a university point of view, and ensures the projects align with their curriculum.
Anyone can apply, under the condition that the university will give class credits and a grade for the work done in MWoS.
MWoS is a win for all. Students get a chance to work on real-world security projects, under the guidance of an experienced security engineer. Professors get to implement cutting-edge security projects into their programs. Mozilla and the community get better security tools, which that we would not have the resources to build or improve ourselves.
If you are a professor, tell your students about the Mozilla Winter of Security today. If you are a student, start assembling your team, and fill up the application form before July 15th, 2014. We limited this round to 11 projects, with one team per project, and will be selecting the best applications in August.
If you have questions, and want to discuss MWoS, you can reach us on IRC in the #security channel, or via the discussion page on the wiki. If you want details about a specific project, feel free to contact the project advisor directly on IRC.
MWoS is part of the wider Mozilla Security Mentorship program.
Red Panda photograph from WikiMedia Commons under theCreative CommonsAttribution-Share Alike 3.0 Unported license.