As part of a larger effort to put users in control of their plugins, we have enabled Click-to-Play on old versions of the Adobe Flash Player plugin. For versions 10.2.* and lower, whenever you load a page that uses the plugin, you will see something similar as the image below: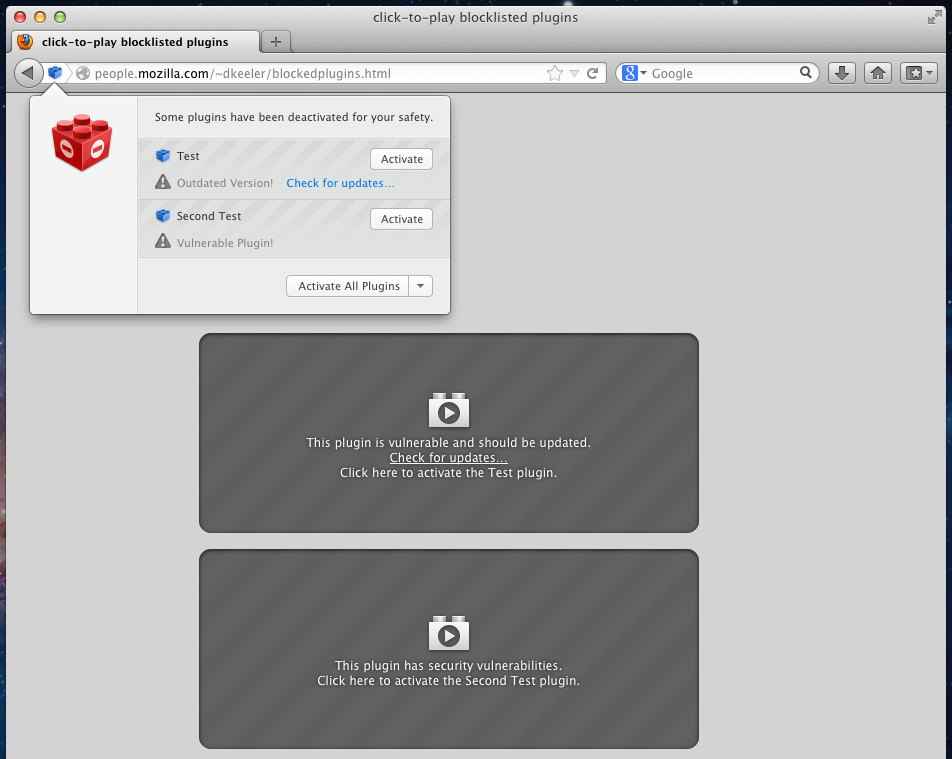 As its name indicates, all you need to do is click on the dark plugin box in order to enable the plugin and continue using it normally. Additionally, there's an icon that appears to the left of the location bar that allows you to enable hidden plugins, also depicted in the image above.
If you are using an affected version of the Flash Player plugin, we strongly recommend that you update it to the latest version as soon as possible.  Flash Player updates are available at adobe.com.