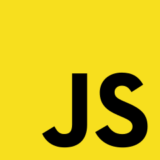 Up until a few weeks ago, AMO had "View Source" links that allowed users to inspect the contents of listed add-ons. Due to performance issues, the viewer didn't work reliably, so we disabled it to investigate the issue. Unfortunately, the standard error message that was shown when people tried to click the links led to some confusion, and we decided to remove them altogether.
What's Next for Source Viewing
The open issue has most of the background and some ideas on where to go from here. It's likely we won't support this feature again. Instead, we can make it easier for developers to point users to their code repositories. I think this is an improvement, since sites like GitHub can provide a much better source-viewing experience. If you still want to inspect the actual package hosted on AMO, you can download it, decompress it, and use your tool of preference to give it a look.