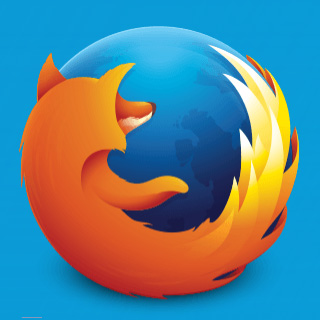 by Jeremy Schomery
Not only blocks every popup you encounter, but offers an easy way to preview the URL and decide for yourself if you want to open the page.
"I tried all the popup blockers, but this works best for me, and the developer is updating it."
by Morni Colhkher
Access Skype Web right from your toolbar menu.
"This extension allows me to use Skype while doing miscellaneous internet things, and also notifies me whenever I receive a new message."
by Elen Norphen
Bring WhatsApp messaging, alerts, and more right into the browser.
"Wow! Awesome add-on! Now I can download pictures from my messages onto my PC."
by AdBlocker Ultimate
This add-on pretty much blocks it all—tracking, malware, and of course ads (and no, there's no whitelisting).
"Everyone should have this."
by Stefan VD
Great for watching video content when you want to really immerse yourself in the media, Turn Off the Lights fades away everything in the video's periphery.
"So useful. Works as advertised, small memory footprint. Never breaks or interferes with web pages."
Nominate your favorite add-ons
Featured add-ons are selected by a community board made up of add-on developers, users, and fans. Board members change every six months. Here's further information on AMO's featured content policies.
If you'd like to nominate an add-on for featuring, please send it to mozilla-featured [at] mozilla [dot] org for the board's consideration. We welcome you to submit your own add-on!