Ten years ago, we built Firefox to keep the Internet in each of our hands — to create choice and put people in control of their lives online. Our focus has been on building products that drive the competition, energy and innovation we all need to keep the Web open, everywhere and independent. And last week, we pledged to do more.
Firefox & Web Search
Search is a core part of the online experience for everyone — Firefox users alone search the Web more than 100 billion times per year.
With Firefox, we popularized the integration of search in the browser. We partnered with Internet companies including Google, Yahoo and others to provide an improved search experience and generate revenue to advance Mozilla's mission.
When we instituted a default search option, we broke from the industry standard by refusing commercial terms that demanded exclusivity. And throughout the last 10 years, we have always provided pre-installed alternatives, and easy ways for our users to change, add or remove search engines.
Google has been the Firefox global search default since 2004. Our agreement came up for renewal this year, and we took this as an opportunity to review our competitive strategy and explore our options.
In evaluating our search partnerships, our primary consideration was to ensure our strategy aligned with our values of choice and independence, and positions us to innovate and advance our mission in ways that best serve our users and the Web. In the end, each of the partnership options available to us had strong, improved economic terms reflecting the significant value that Firefox brings to the ecosystem. But one strategy stood out from the rest.
Promoting Choice and Innovation
Today we are announcing a change to our strategy for Firefox search partnerships. We are ending our practice of having a single global default search provider. We are adopting a more local and flexible approach to increase choice and innovation on the Web, with new and expanded search partnerships by country:
United States
Under a new five-year strategic partnership announced today, Yahoo Search will become the default search experience for Firefox in the U.S.
Starting in December, Firefox users will be introduced to a new enhanced Yahoo Search experience that features a clean, modern interface that brings the best of the Web front and center.
Under this partnership, Yahoo will also support Do Not Track (DNT) in Firefox.
Google, Bing, DuckDuckGo, eBay, Amazon, Twitter and Wikipedia will continue to be built-in as alternate search options.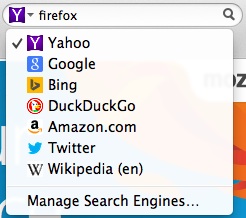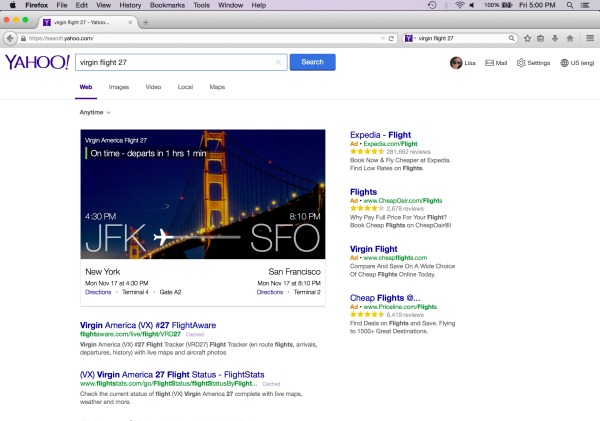 Russia
Yandex Search will become the default search experience for Firefox in Russia
Google, DuckDuckGo, OZON.ru, Price.ru, Mail.ru, and Wikipedia will continue to be built-in as alternate search options.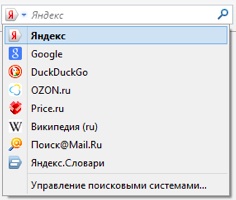 China
Baidu will continue to be the default search experience for Firefox in China
Google, Bing, Youdao, Taobao and other local options will continue to be built-in as alternate search options.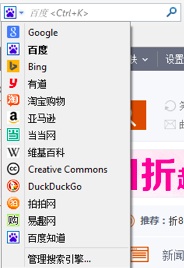 All Countries
Firefox is a browser for everyone, regardless of search preference.
Firefox will now have more choice in search provider than any other browser, with 61 search providers pre-installed in Firefox across 88 different language versions
While we have decided to not renew our agreement for global default placement, Google will continue to be a pre-installed search option.
Google will also continue to power the Safe Browsing and Geolocation features of Firefox.
We will now focus on expanding our work with motivated partners to explore innovative new search interfaces, content experiences, and privacy enhancements across desktop and mobile.
Our new search strategy doubles down on our commitment to make Firefox a browser for everyone. We believe it will empower more people, in more places with more choice and opportunity to innovate and ultimately put even more people in control over their lives online.
This is why our independence matters. Being non-profit lets us make different choices. Choices that keep the Web open, everywhere and independent. We think today is a big step in that direction.