Our long time contributor Tobbi (Tobias Markus) just made the support forums better. He implemented an autocomplete feature that makes it easier for contributors to search for articles while answering questions. When you want to link to a KB article, you can browse the link input field and don't have to open another tab. You can also use "#"to point to specific sections of the article. This feature makes answering questions easier and will save our contributors time.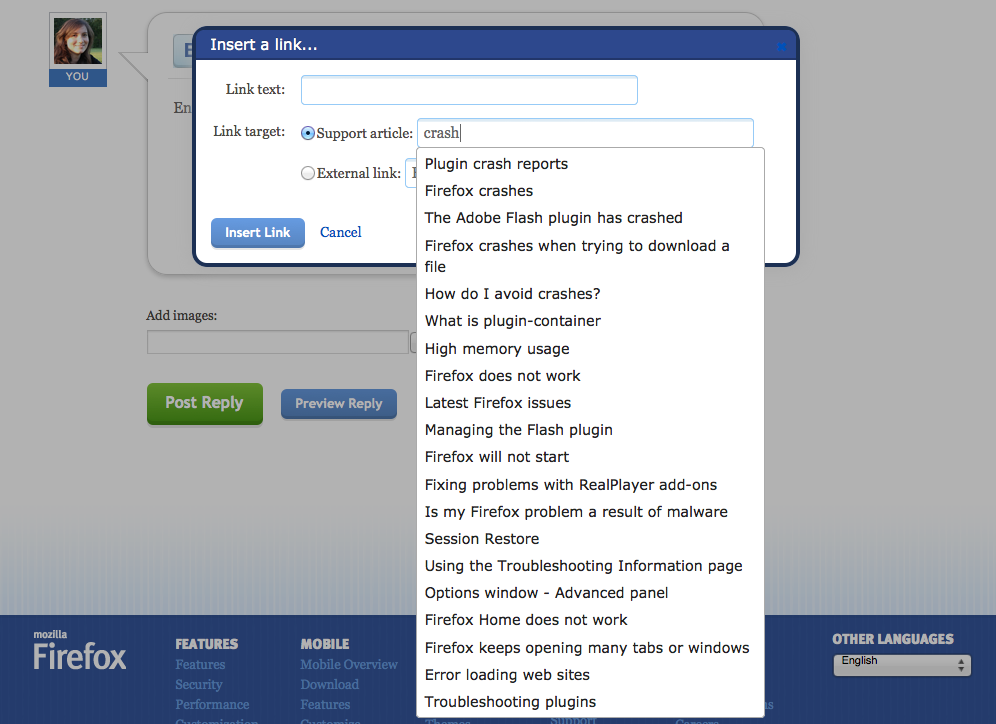 The story of this feature started when Propeng and Tobbi began brainstorming about how to improve the old tiki-wiki based site and came up with the idea. Tobbi built an add-on with the autocomplete functionality and since it was awesome we suggested him to try to make it a built-in feature in our kitsune code. It seemed like a big step for Tobbi, but he took the challenge and now every contributor can use his feature.
We are really proud that our community is actively involved in coding SUMO and making it better, and we want to encourage other contributors interested in coding to join us. Tobbi worked with our SUMO coding steward Ricky Rosario, who guided him through our coding conventions.
Tobbi is already thinking bout his next big project: the canned answers, so stay tunned. If you want to join our coding community and get help from Ricky don't hesitate to contact him or me. We are looking forward to more great contributions from our community.
And once again: kudos Tobbi!