[Note: For the latest information about Mozilla Fellowships, visit https://foundation.mozilla.org/fellowships/]
In June, Mozilla launched a new fellowship that brings together policy experts from around the world to advance crucial tech policy efforts. Today, we are excited to announce the appointment of seven advisors to help steer this fellowship into the future. We are also announcing one new fellow, bringing the cohort to 11 fellows from four countries who are already up to great work.
Over the past three months, Mozilla's Tech Policy Fellows have been digging into their projects to keep the Internet open and freely accessible to all. With most fellows joining directly out of government service, they're continuing to move forward some of the urgent policy efforts they had been leading, and working to avoid any backsliding that might come with government transitions.
The fellows' work is focused on protecting net neutrality, advancing policies around artificial intelligence and the Internet of Things, promoting affordable broadband service for vulnerable communities, and more. Amba Kak is our most recent addition, starting this month to work on promoting net neutrality in India.
To advance this work, the fellows are meeting with policymakers inside and outside of government; they're keynoting major events and giving press interviews about the importance of these topics; and in the coming weeks, they'll share more about their work with the Mozilla network on our network blog.
To give guidance and support to the fellows, Mozilla formed an Advisory Board comprised of some of the world's top experts and supporters of a free and open Internet.
These seven individuals living in six different countries bring deep expertise in privacy, net neutrality, intellectual property, and digital inclusion. They will serve as a resource to the fellows as they pursue their individual projects and to Mozilla as we refine and institutionalize this program.
The fellows and advisors will gather next month at MozFest, Mozilla's annual celebration of the Internet. They will collaborate on the fellows' work and the fellows will lead sessions on tech policy topics during the weekend-long festival.
The advisors will also work with us to identify the next cohort of Tech Policy Fellows in early 2018 and will advise the program and the fellows for the coming two years. We look forward to bringing them on board and getting to work to continue advancing tech policy around the globe.
Meet the Tech Policy Fellowship Advisory Board:
Celina Beatriz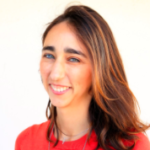 Celina Beatriz has a Master's Degree in Human Rights from Harvard University and an Undergraduate Degree in Law from Pontifical Catholic University (PUC-Rio). She is an expert on human rights and technology. She was a researcher at Human Rights Watch in New York and a Supervisor at the Human Rights Clinic in Fundação Getulio Vargas (FGV Rio). Celina was a consultant for the Harvard Human Rights Clinic, a researcher at ISER, and an Associate of the Children's and Adolescent's Rights Protection in Rio de Janeiro. Celina is currently developing research in the human rights and technology field. She is Project Director at the Institute for Technology & Society of Rio de Janeiro (ITS Rio).
Malavika Jayaram
Malavika Jayaram is the Executive Director of Digital Asia Hub, an independent, non-profit Internet and society research think tank based in Hong Kong, incubated by The Berkman Klein Center for Internet and Society at Harvard University. A practising technology lawyer for over 15 years, she spent eight years in London with global law firm Allen & Overy in the Communications, Media & Technology group, and as Vice President and Technology Counsel at Citigroup. While a partner at Jayaram & Jayaram, India, she was featured in the International Who's Who of Internet e-Commerce & Data Protection Lawyers, and voted one of India's leading lawyers.
Malavika taught India's first course on information technology and law in 1997, and is now Adjunct Faculty at Northwestern University's Pritzker School of Law, part of the Master of Science in Law program bridging STEM subjects and law. She has been a Fellow with the Centre for Internet & Society, India, since 2009, when she helped start their privacy work. She is on the Advisory Board of the Electronic Privacy Information Center (EPIC), and the Executive Committee of the IEEE Global Initiative for Ethical Considerations in Artificial Intelligence and Autonomous Systems.
Ronaldo Lemos
Ronaldo Lemos is an internationally respected Brazilian scholar and commentator on technology, intellectual property, and culture. He is a director of the Institute for Technology & Society of Rio de Janeiro (ITS Rio) and professor of law and innovation at the Rio de Janeiro State University (UERJ). He holds law degrees from University of Sao Paulo Law School and Harvard Law and has published a number of books and journal articles. He is currently a Visiting Professor at Columbia University's School of International and Public Affairs. He has served as the project lead of Creative Commons Brazil since 2003. He is a non-resident visiting scholar with the MIT Media Lab and was a visiting fellow at Princeton University's Center for Information Technology Policy (CITP) in 2011 and 2012. Lemos is a founder of Overmundo, for which he received the Prix Ars Electronica Golden Nica in the category of digital communities. Lemos was one of the creators of the Marco Civil, a law enacted in 2014 regulating the Internet in Brazil, protecting civil rights, privacy, and net neutrality. In 2015 he was appointed a Young Global Leader by the World Economic Forum. In 2016 he was appointed a fellow with Ashoka. Lemos serves as a board member in various organizations, such as the Mozilla Foundation and Access Now.
Alexander Macgillivray
Alexander Macgillivray, also know as "amac," is curious about many things including law, policy, government, decision making, the Internet, algorithms, social justice, access to information, and the intersection of all of those. He was United States Deputy Chief Technology Officer for the last two years of the Obama Administration. He was Twitter's General Counsel, and head of Corporate Development, Public Policy, Communications, and Trust & Safety. Before that he was Deputy General Counsel at Google and created the Product Counsel team. He has served on the board of the Campaign for the Female Education (CAMFED) USA, was one of the early Berkman Klein Center folks, was certified as a First Grade Teacher by the State of New Jersey, and studied Reasoning & Decision Making as an undergraduate. These days he is doing a bunch of coding, writing, and short burst projects with organizations thinking about what they should be doing next.
Bitange Ndemo
Bitange Ndemo is an Associate Professor of Entrepreneurship at the University of Nairobi's Business School. His research centers on the link between ICTs and small and medium enterprises in Kenya, with an emphasis on how ICTs influence economic development in Kenya.   Prof. Ndemo is an advisor to several organizations including the Better than Cash Alliance, a global initiative under UNCDF dedicated to promotion of cash alternatives; and the I-Hub, a premier innovation hub in Africa. He also sits on the Board of Research ICT Africa based in South Africa. He is a former Permanent Secretary of Kenya's Ministry of Information and Communication, where he was credited with facilitating many transformative ICT projects. After years of developing the supply-side of broadband, he has now changed gears to demand-side through assisting start-ups in Africa and playing a key role building sustainable models of innovation hubs. Prof. Ndemo holds a PhD in Industrial Economics from the University of Sheffield in the UK, a Bachelor's degree in Finance from the University of Minnesota, and an MBA from University of St. Thomas. He is an open data and big data evangelist, and dedicated to simplification / visualization of data for ordinary citizens to consume.
Rinalia Abdul Rahim
Rinalia Abdul Rahim is Managing Director and Chairman of Compass Rose Sdn Bhd. She has 20 years of experience in international development and ICT policy, where she focuses on the issues of access, empowerment, and governance. She currently serves as a member of the Board of Directors at the Internet Corporation for Assigned Names and Numbers (ICANN). From 2001-2008, she was Executive Director of the Global Knowledge Partnership (GKP), which she successfully positioned as the world's first and leading multi-stakeholder initiative that promoted knowledge and ICT for Development (ICT4D).
From 1997-2001 she worked with the Malaysian Government in developing national ICT policies, strategies and programmes. Some of the strategies and framework were promoted as best practices by the United Nations Development Programme and were adopted by many developing countries across Asia, Africa, and the Middle East. She has held various advisory positions with international, regional, and national bodies, including agencies of the United Nations. She holds a Master's in Public Policy from Harvard University and a Bachelor's Degree in Political Science from Princeton University. She is certified in Corporate Governance by INSEAD. Raised in Malaysia, she has lived in the U.S., Hong Kong, Mainland China, and Singapore. She currently resides in Germany.
Nicole Wong
Nicole Wong specializes in assisting high-growth technology companies to develop international privacy and regulatory strategies. She previously served as Deputy U.S. Chief Technology Officer in the Obama Administration, focused on internet, privacy, and innovation policy. Prior to her time in government, Nicole was Google's Vice President and Deputy General Counsel, and Twitter's Legal Director for Products. She frequently speaks on issues related to law and technology, including five appearances before the U.S. Congress.
Nicole chairs the board of Friends of Global Voices, a non-profit organization dedicated to supporting citizen and online media projects globally. She also sits on the boards of WITNESS, an organization supporting the use of video to advance human rights, and Mozilla. Nicole currently serves as an advisor to the School of Information at the University of California, Berkeley, Harvard Business School Digital Initiative, the Democratic National Committee Cybersecurity Advisory Board, Refactor Capital, and the Albright Stonebridge Group.