For 2015, one of Mozilla's primary goals is to grow Firefox. In order to achieve the growth we are looking for we looked closely at all of our programs and channels to identify opportunities. We focused on how we can better leverage our most powerful differentiator; our global community of contributors, supporters and users. We quickly realized that Firefox Affiliates was limiting our community's potential. We needed a program that allowed people to participate in spreading the word in a way that aligns with how people share on the Web today.
Firefox Affiliates in its current form was outdated. It was focused on banner creation that supporters could post to their sites/blogs to spread the word about Mozilla and it wasn't built to be available on mobile. Today, the majority of Web users are consumers of content vs creators of content and a large percentage of people are consuming this content on a mobile device. These are two of the reasons why social media engagement took off so quickly. Sharing content is a simple action that anyone can take without having to go through the process of actually creating content to share and it's easily accessible on a mobile device.
Some of the biggest brands in technology, retail and nonprofit industries are having huge success with word of mouth marketing programs all focused on making it really simple for fans, contributors and supporters to share content the way people consume it on the Web today.
We decided that our referral program needed to better reflect how people engage with content today. We did extensive research, talked to a number of companies, followed by a very thorough RFP process to learn more about word of mouth marketing programs and eventually select a partner. Volunteer contributors helped by demoing the top potential partners and providing feedback.
Once we dug in, we knew we were on the right track as our own research showed that the more people know about why we do what we do, the happier they are about using Firefox. And the happier users are about using Firefox the more inclined they are to tell other people and the more they know about us, the more they love us.
There is also industry research confirming the power of referral marketing:
One third of sales can be attributed to word of mouth, it amplifies paid media
Third party conversations and recommendations are responsible for 13-20% of consumer purchases
A single word of mouth impressions accounts for 5 times more sales than a single paid media impression
74% of Internet users rely on social media to guide their day to day decisions
Impact of an online referral is more immediate than any other type of promotion
Source: 2014 WOMMA Study
The data reinforces our need to introduce a new program that would arm our community with:
Content! News & updates around Firefox & Mozilla
Tools! To help amplify those messages and conversations around Firefox & Mozilla
This is how Firefox Friends was born! Firefox Friends is our new social sharing program that offers a fresher, better way to show your support for Firefox and all things Mozilla.
With Firefox Friends, you're at the forefront of our mission, sharing our latest news and announcements with the world. And much like Affiliates, you're able to track your impact (but with even more stats & data) and get rewarded along the way! Plus Firefox Friends is available on mobile, so its really easy to participate from wherever you are.
It's really easy to get started with Firefox Friends. Just go to friends.mozilla.org and sign up. You'll be asked to give your email and create a password. We ask for the password just so you can keep track of your activities and see the impact you're making along the way. Plus, this way we can recognize you for the great work you're doing.
We need everyone's help to ensure we are hitting our goals and growing the number of long-term relationships we hold. That is the key to our success. Firefox Friends will help us foster these long term relationships.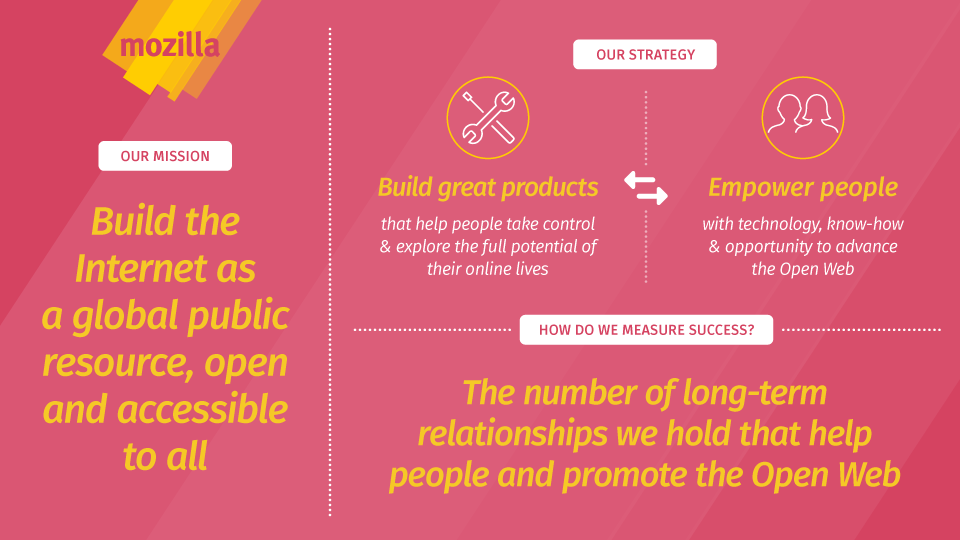 Sign up with Firefox Friends today. (friends.mozilla.org)
If you're interested in contributing to Firefox Friends, please contact us firefoxfriends@mozilla.com.
Timeline & details for phasing out Firefox Affiliates: