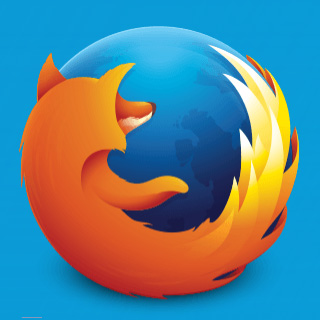 by NiCU
Watch YouTube clips shrouded in darkness! Try YouTube with a dark periphery instead of the standard bright white.
"Better than I imagined."
by InBasic
A robust multi-threading download manager; includes the option of closing the manager window without interrupting download flow.
"Okay so I've been using this downloader about two weeks and it really rocks. The speed is way better than the default downloader and I love how simple it is."
by Jeremy Schomery
Super simple but effective screenshot extension. One click and the context menu offers multiple options, like capturing the entire page, just the visible area, or a selected portion.
"So light, simple, and perfect without useless frills."
by rNeomy
Automatically purge obsolete preferences (in pref.js) for add-ons you've uninstalled.
"This makes add-on management super clean!"
by Juan Escobar
With a couple of clicks you can translate any text via Google Translate.
"برنامج جيد ولاكن ارجو من مطوري البرامج والاضافات كتابة تفاصيل البرامج بالغة العربية اسوتا بالغات الاخرى."
Nominate your favorite add-ons
Featured add-ons are selected by a community board made up of add-on developers, users, and fans. Board members change every six months. Here's further information on AMO's featured content policies.
If you'd like to nominate an add-on for featuring, please send it to amo-featured [at] mozilla [dot] org for the board's consideration. We welcome you to submit your own add-on!