First devices featuring Firefox OS to be manufactured by TCL Communication Technology (Alcatel) and ZTE
Leading global network operators back initiative, including Deutsche Telekom, Etisalat, Smart, Sprint, Telecom Italia, Telefónica and Telenor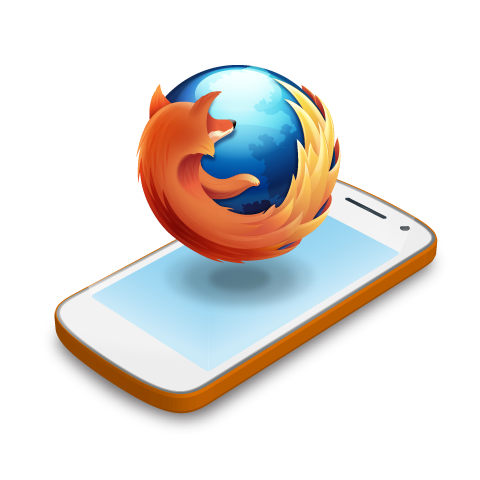 Industry support is growing behind Mozilla's plans to launch a new fully open mobile ecosystem based on HTML5. The operating system, which Mozilla today confirmed will use its Firefox brand, will power the launch of smartphones built entirely to open Web standards, where all of the device's capabilities can be developed as HTML5 applications.
Mapping to key Firefox footprints around the globe, leading operators Deutsche Telekom, Etisalat, Smart, Sprint, Telecom Italia, Telefónica and Telenor  are backing the open Firefox OS as an exciting new entrant to the smartphone marketplace. They have also identified the potential of the technology to deliver compelling smartphone experiences at attainable prices.
Device manufacturers TCL Communication Technology (under the Alcatel One Touch brand) and ZTE today announced their intentions to manufacture the first devices to feature the new Firefox OS, using Snapdragon™ processors from Qualcomm Incorporated, the leader in smartphone platforms. The first Firefox OS powered devices are expected to launch commercially in Brazil in early 2013 through Telefónica's commercial brand, Vivo.
The Firefox OS for mobile devices is built on Mozilla's "Boot to Gecko project" which unlocks many of the current limitations of web development on mobile, allowing HTML5 applications to access the underlying capabilities of a phone, previously only available to native applications. Telefónica's Digital unit joined forces with Mozilla earlier this year to take this work and showcase a new phone architecture where every phone feature (calling, messaging, games, etc.) is an HTML5 application.
Due to the optimization of the platform for entry-level smartphones and the removal of unnecessary middleware layers, mobile operators will have the ability to offer richer experiences at a range of price points including at the low end of the smartphone price range, helping to drive adoption across developing markets.
Mozilla and all other participants are committed to ensuring the project is fully open and the reference implementation of the required Web APIs is being submitted to W3C for standardization.
"The introduction of the open mobile OS continues the Mozilla mission to promote openness, innovation and opportunity on the Web for users and developers.  As billions of users are expected to come online for the first time in the coming years, it is important to deliver a compelling smartphone experience that anyone can use," said Gary Kovacs, CEO, Mozilla. "The large number of operators and manufacturers now supporting this effort will bring additional resources and diversity to our global offerings."
About Mozilla
Mozilla has been a pioneer and advocate for the Web for more than a decade. We create and promote open standards that enable innovation and advance the Web as a platform for all. Today, hundreds of millions of people worldwide use Mozilla Firefox to discover, experience and connect to the Web on computers, tablets and mobile phones. For more information please visit https://www.mozilla.org/
Supporting Quotes from Operators
Matthew Key, Chairman & CEO of Telefónica Digital commented, "Firefox OS will bring a better smartphone experience to a higher proportion of the population at a lower cost. This is crucial for us to accelerate the adoption of smartphones in developing markets. The breadth of support for this initiative across the industry makes it clear that there is an opportunity in the market for a new, open mobile ecosystem."
Fared Adib, Product Chief at Sprint said, "Sprint continues to support an open mobile ecosystem that enables choice for Sprint customers and a healthy competitive ecosystem for the technical community. Firefox Mobile OS can help us drive an HTML 5-based platform for creating lower cost smartphone options for prepaid, postpaid and wholesale customers."
Thomas Kiessling, Chief Product and Innovation Officer at Deutsche Telekom said, "Deutsche Telekom's objective is to provide our customers a choice from a variety of attractive, and best of breed, products and services – from DT as well as from our partners. Partnering is key for Deutsche Telekom and our cooperation with Mozilla is one important initiative for us. We support Mozilla's Firefox OS project since we really believe that it embodies openness, innovation, and competition, and it is part of a growing cloud and HTML5-based ecosystem. As a function of our commitment, our Innovation Laboratory's Silicon Valley Center is working closely with Mozilla's development team and e.g. is contributing NFC enabling software to Boot to Gecko Platform."
Orlando B. Vea, Chief Wireless Advisor of Smart said, "We welcome the introduction of the Firefox OS, and we recognize the exciting potentials of an HTML5-based, fully open mobile ecosystem. As the leading wireless services provider in the Philippines, we are keen to work with industry players like Mozilla to create relevant and delightful mobile Internet experiences for Filipino mobile users as we make data connectivity even more pervasive in the country."
"Firefox entering the smartphone market is a welcome development and we look forward to seeing HTML5 bring mobile technology to new levels not thought possible before," Vea added.
Cesare Sironi, Head of Innovation and Industry Relations, Telecom Italia commented, "Mobile operating systems natively based on HTML5 will lower the barriers to provide our customers with performing and innovative mobile applications and services. Open web technologies are the key for the development of a sustainable and valuable application ecosystem."
Kristin Skogen Lund, CEO Telenor Digital Services commented, "We are pleased to be part of the coalition supporting the launch of the new open mobile ecosystem. This will enable free and open service distribution to our customers, in addition to providing attractive smartphones at attainable prices, which is especially important for the adoption in emerging markets".
Essa Al Haddad, Chief Commercial Officer at Etisalat Group said: "Etisalat aim to enrich the user experience and improve the life of its customers by providing enhanced services across a complete portfolio of devices and operating systems. Firefox OS will provide an open source platform to our customers and various ecosystem players, such as application developers, to experience innovative services. Thanks to this strategic initiative, the industry will benefit from a sustained growth in mobile data and the development of cutting edge applications, as well as the promise of affordable smartphone devices that provide an enriched customer experience."