Introducing this year's "Game On" competition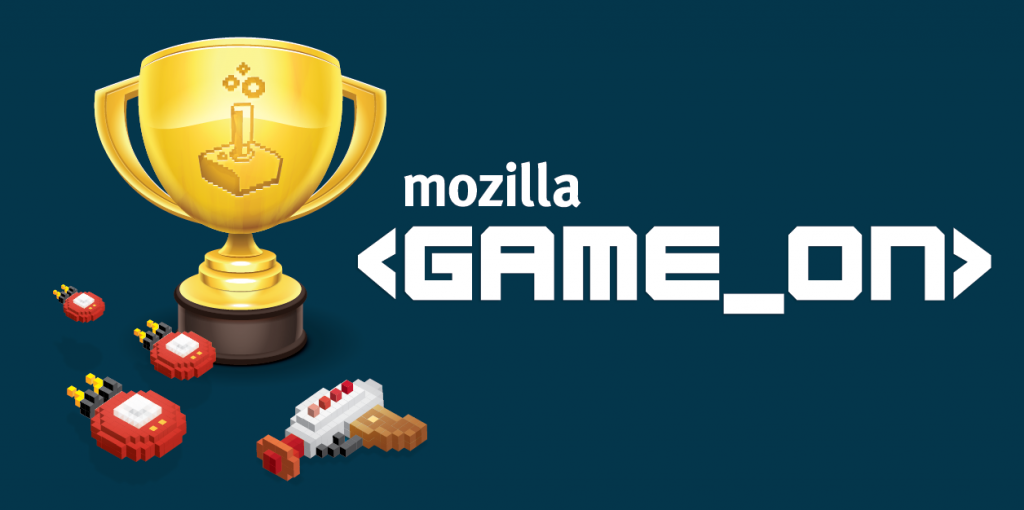 Imagine the Web as an open gaming platform for the world. Where game players seamlessly become game creators. Where your favorite games work on any device, anytime, anywhere. And where your own personal web-based creations earn you internet fame, fortune and the adulation of gamers around the world.
Sound like fun? Game on.
The Game On Competition wants
YOU
Today, we're proud to invite game designers, developers and enthusiasts everywhere to take part in this year's Game On competition. We're looking for your ideas and playable protoypes for gaming experiences that push the limits of what open Web technologies can do.
All are welcome to submit their entries now at gameon.mozilla.org. The deadline is Feb 24, 2013.
Red carpet treatment for you and your game
Participants can enter in three different competition categories. Winners chosen by our esteemed panel of judges will receive prizes that include:
An all-expense paid, red carpet trip to San Francisco for GDC 2013.
The chance to have your game featured in the Firefox Marketplace
The opportunity to show your game to the awesome folks at Chillingo for potential publishing on their network
Promotion of your game in the Game On Gallery and across Mozilla networks
Plus special edition Mozilla swag
Re-imagine the web as the console
Imagine games you could hack and remix to make even better — with open Web building blocks like HTML, CSS and Javascript serving as the world's ultimate "level editor." (Want to replace that zombie's face with a picture of your dog? Go right ahead.)
"What if we looked at games as open, creative systems that, like the Web itself, are hackable by design?" says Mozilla's Chloe Varelidi.
"Games are traditionally at the forefront of tech, continually pushing the envelope of what's possible," she says. "Mozilla is inviting you to re-imagine the Web as the console, and use the power of the browser to revolutionize the way we make and play games."
Get involved