Today, we are excited that Firefox users in the U.S. will see a new, improved, innovative and fun experience on Yahoo Search. A year ago we entered into a strategic partnership with Yahoo to be the default search experience for Firefox users in the U.S. We ended our practice of having a single global default search provider for Firefox because we wanted to encourage growth in search, provide users with local choices and promote innovation in the space.
We have accomplished a lot over the last year. We worked closely with Yahoo to improve the search experience for our U.S. users. And, while we tend to be an opinionated and passionate project, Yahoo has been collaborative and flexible as we've provided continual feedback. Ultimately, these advances in the experience improve the competitive landscape for search which is good for our users.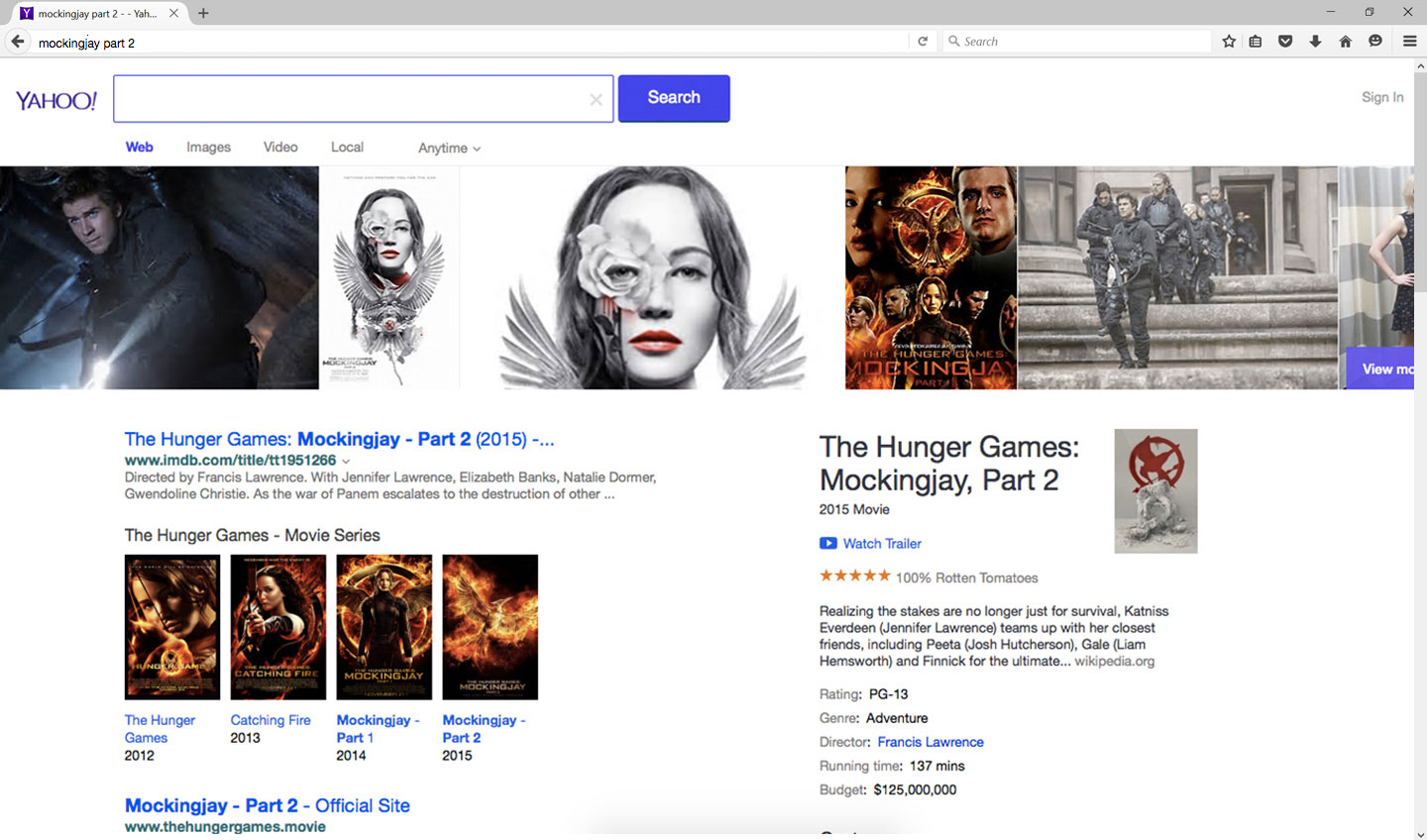 Firefox users in the U.S. can try this exclusive new search experience in the Firefox Awesome bar on Windows, Mac and Linux. Yahoo Search has been redesigned to surface relevant, actionable answers and display images and videos up front so that you can browse, find and discover more about your queries. You can learn more about the new Yahoo Search experience here.
Give it a try and let them know what you think!