"I want you to think: if she can walk into that room and change her entire life and help create this whole energy and buzz, you can do it too."
– Nonny de la Peña
This week, we're highlighting VR's groundbreaking potential to take audiences inside stories with a four part video series. There aren't many examples of creators doing that more effectively and powerfully than Nonny de la Peña.
Nonny de la Peña is a former correspondent for Newsweek, the New York Times and other major outlets. For more than a decade now, de la Peña has been focused on merging her passion for documentary filmmaking with a deep-seeded expertise in VR. She essentially invented the field of "immersive journalism" through her company, Emblematic Group.
What makes de la Peña's work particularly noteworthy (and a primary reason we've been driven to collaborate with her), is that her journalism often uses virtual reality to bring attention to under-served and overlooked groups.
To that end, our panel at this year's Sundance Festival doubled as another installation in Nonny's latest project, Mother Nature.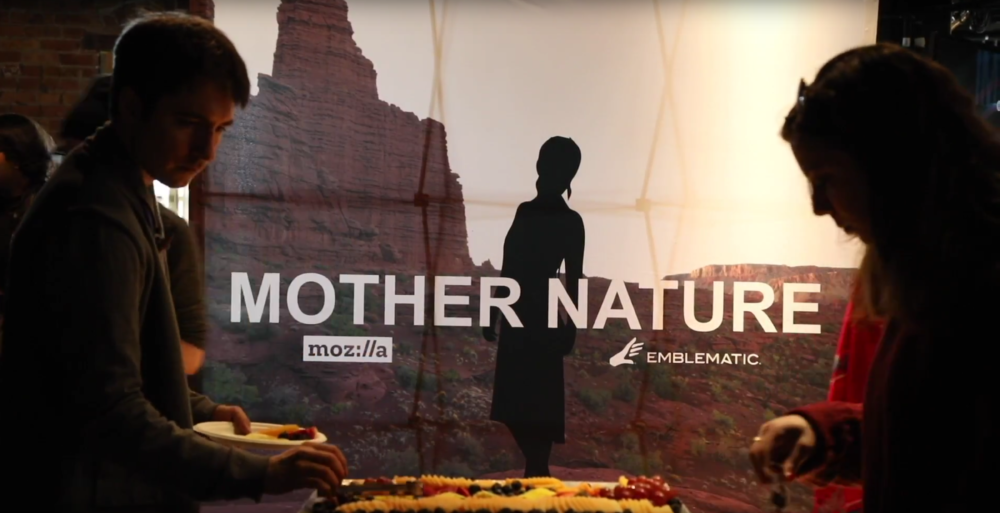 Mother Nature is an open and collaborative project that amplifies the voices of women and creators working in tech. It rebukes the concept that women are underrepresented in positions of power in tech and engineer roles because of anything inherent in their gender.
It's a clear demonstration of how journalists and all storytellers can use VR to create experiences that can change minds and hearts, and help move our culture towards a more open and human direction.
For more on Nonny de la Peña and her immersive projects, visit Emblematic Group. I'd also encourage you to access our resources and open tools at https://mixedreality.mozilla.org/ and learn how you can use virtual reality and the web to tell your own stories.
Read more on VR the People