With the new year, I am pleased to introduce to you our newly hired designers.
Amy Lee (Visual Designer)
Amy has been working with us for almost 8 months as a contractor visual designer, on a wide variety of projects from asset management, device support / flexible UI to designs of the new download manager. I am glad to have her aboard now as a full time employee here in Toronto, she'll be a great asset working on parts of the system front end.
The Taipei team has grown as well with the addition of 2 new designers.
Carol Huang (Visual Designer)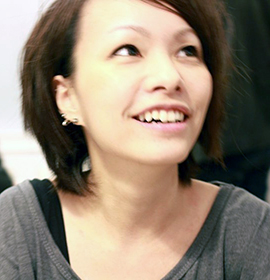 She studied Graphic Design at Art Center in L.A., and has worked as a GUI designer at ASUS for the last 3 years. Carol specializes in application design specifically Gallery, Notes, Photo Frame and SNS both on phone and tablet.
She can speak some Japanese, spends whatever free time she can illustrating and as a pastime is an avid movie watcher.
Omega Feng (Senior UX Designer)
Omega is joining us with a diverse background and will be focusing on design and prototyping. Prior to Mozilla, he's been an engineer at InterServ for 1 year, a UX design manager at Acer for 6 years, and a senior UX project manager at CyberLink for 1 year. His work includes AcerCloud products (web, Windows, Android, iOS), smart handheld (Android, Windows Mobile, Meego), touch devices (all-in-one desktop, laptop, tablet), multimedia apps, system tools, and many other kinds of applications.
In his spare time he likes to play foosball, claw machine and with the Rubik's Cube.