Written with Cori Schauer.
This is the 4th post in our 5-part series on the field research in Brazil.  Read the introductory post, the post about money strategies in Brazil and the post on where people get their phones.
Phone Usage in Brazil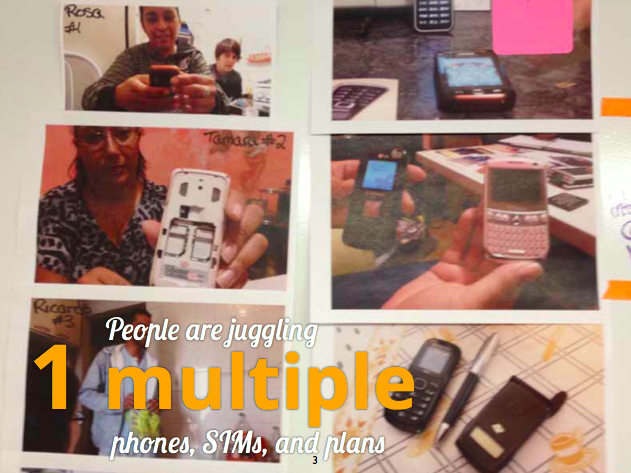 Multiple phones, SIMs and plans is common in Brazil
Mobile penetration in Brazil is 101% which means the majority of people who have mobile phones have more than one
People do this so they can easily and cheaply stay in touch with everyone they need to talk to
Juggling multiple phones, plans, and SIM cards to save money is a legacy behavior stemming from the times when the C-Class was D-Class and had less money
People choose plans based on personal networks.
Tamara has two SIM cards, one with Claro and one with Oi.  She says, "Because most [of my] contacts have Claro. My mom, who has health issues, also has a Claro chip, so… I bought Oi because they had a really good deal sometime ago and we decided to get it. [Oi] had a good deal when they first came to Sao Paulo. You paid R$10 in a month and get R$20 a day to use on voice calls."

Rosa uses Facebook to keep up with her friends who don't live nearby. "I put my TIM card here and use it to access my Facebook, as it will discount R$0.50 from my credits per day.
Monica watches TV to pass the time at work and on the bus. She pulls out the antenna on her phone to get the best reception.
Tomas listens to the radio. "I really like that it has a radio. I would only buy a new cell phone if it had a radio. It even plays without headphones, it has speakers."

Hector listens to his MP3 player with his loud built-in speaker. "I'm a sound guy – I like things loud." The radio only works with his earphones, but the MP3 player works without them.
People want to do more their phones.
Transferring data means bluetooth and cords.  Many of our participants use bluetooth to trade songs and other media as it is cheaper than getting online and downloading content.  Tomas transfers photos from his phone to his girlfriend's phone using bluetooth.  While others would go to LAN houses and use the desktops there to get ringtones and then transfer them over to their phones by using the proper cables.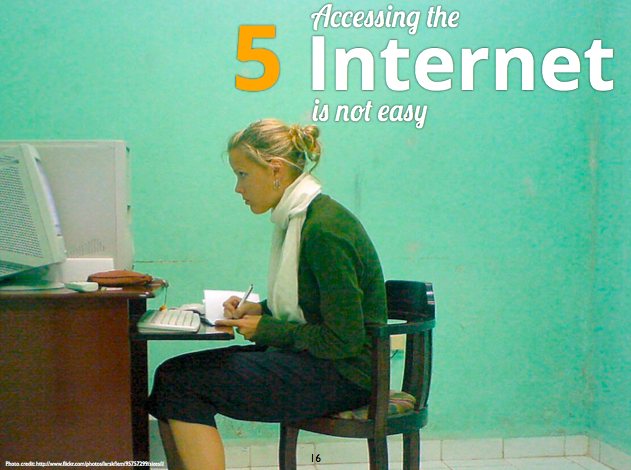 Accessing the Internet is not easy.
 Current phones don't support the true Internet and it's really slow
Wifi is not prevalent
Internet access is via carrier network, because there is no wifi at home
The data limits are small – some plans allow 5mb per session, others 30mb per month
Storage limits are small on the phone
And they want one phone (to rule them all).  Luca is a college student who wants access to the Internet and emails on her phone.  She says, "I wish I had a newer, more stylish cell phone, with a lot more features.  It can be really convenient to have access to the Internet on your phone…. My teachers at school send us a lot of email with class content or updates related to the class.  That's why it is so important."
Whereas Hector, a sound engineer, wants the Internet and email so he can do business from his phone.  He said, "That would help with research.  For instance, a client wants to get a new sound system in his car, but he doesn't know what exactly he wants, so I gather examples on the Internet and from previous work I've done, and show him what can be done to a car like his.  So I make some combinations and alternatives that I send to them, they make their choice and we get it done."
What does this all mean?
From this research, we now know what the wish list for the phone is in terms of communications, entertainment, social media, functionality, looks and productivity.