Since posting the seven initial design directions for the Mozilla brand identity three weeks ago, we've continued to shape the work. Guided by where Mozilla is headed strategically, principles of good design, and the feedback we've received through this open process, today we release four design contenders. These will continue to be refined over the course of the next two weeks, then put through global consumer testing. We expect a brand identity recommendation to emerge in October.
If you're just joining this process, you can get oriented here and here. We're  grateful that this process has sparked such interest among Mozillians, those who care about Mozilla, and the global design community—dozens of articles, hundreds of tweets, thousands of comments, and perhaps tens of thousands of words of feedback. As believers in transparency at Mozilla, we consider this a success.
Thanks to all of you who have added your voice to the conversation. Your many constructive comments and suggestions have helped us chart a path forward. Some of you will find that your favored design directions have been let go in the pursuit of something better. We hope you'll find a design here that you feel best represents Mozilla today and tomorrow.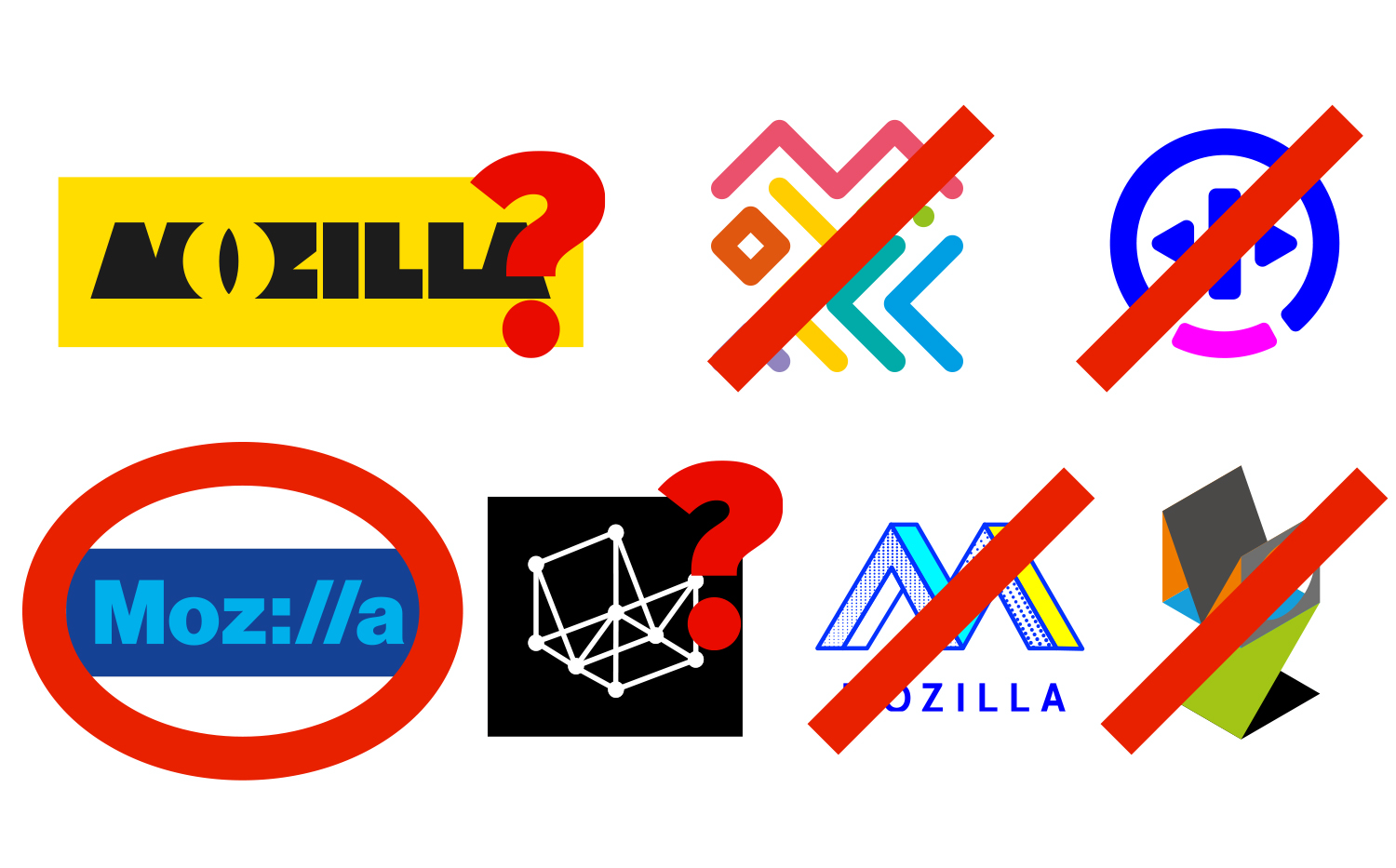 Some that we've left behind.
Of our original seven, four have fallen by the wayside, one has remained intact and two others have directly led to new ideas. We have let go
The Open Button
, which upon further study we found lacked a clear connection to Mozilla's purpose, and
Flik Flak
, which had its fervent supporters but was either too complex, or too similar to other things, depending on your point of view.
For many, The Impossible M was an early favorite, but we discovered that it was just too close to other design treatments already in the public domain. The Connector stayed in the running for some time, but was eventually overtaken by new ideas (and always slightly suffered from being a bit too complex).
What we resolved to do next.
Working in tandem with our London agency partner johnson banks and making the most of our time zone difference nearly around the clock, we agreed to redirect efforts toward these design goals:
Focusing first on the core marks, particularly on their visual simplicity, before figuring out how they extend into design systems.
Exploring the dinosaur. From the blog feedback, it was clear that we had permission to link more directly back to the former dinosaur logo. Aside from The Eye, what other paleo elements might we explore?
Celebrating the Internet. Rather than seeking ways to render the Internet in three dimensions (as Wireframe World and Flik-Flak had bravely attempted to do), might be influenced by the random beauty of the Internet works and how people use it?
Refining and simplifying the two routes, Protocol and Wireframe World, that showed the most promise in the first round.
How the work links to the core narratives
At this stage of the project, we're down to four overarching narratives, three from the original set and a new one:
The Pioneers: This is still a strong and resonant territory, and one that works well with at least one of the final four.
Taking a stand: This positioning emerged directly from our earliest discussions and is still very strong.
The maker spirit: We've seen from the first round, the community of Mozillians is vocal and engaged and is key to the organization going forward.
The Health of the Internet: This is a new idea that posits Mozilla is a guardian and promoter of the Internet's overall well-being.
The Final Four
Below is our continued work in progress on the four refined identity directions that we'll take into testing with our key audiences. Please click on the image to be taken to a page revealing the related design system, and make individual comments there. If you wish to compare and contrast these designs, please do so in the comments section below.
Route One: Protocol

Route 2: Burst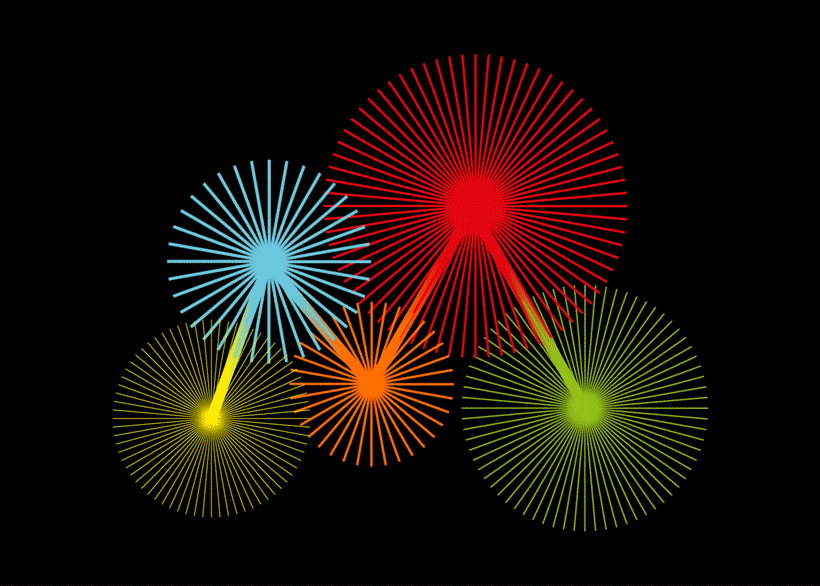 Route 3: Flame
Route 4: Dino 2.0
So there you have it: four final directions. Let us know what you think!